Reader's Digest runs a series of articles with an inside look at various professions. This is my own article and version of the same list from my occupational viewpoint.
1. Musical talent matters far less than you think.
When you bring your kid to sign up and begin by bragging about good he is on Heart and Soul, we are not impressed. Actually we become skeptical. Most parents are not good judges of musical talent. Your biased opinion often indicates a lack of commitment to learning and a desire for instant results. It's 10% talent and 90% work.
"Everyone wants to play piano.
But not everyone wants to LEARN to play piano."
2. The teacher's musical talent also matters far less than you think. How we relate to your child and teach music outweighs actual performance skills. I've seen great pianists ruin a child's zeal to learn, for lack of teaching skills. Conversely, a fair pianist might be an excellent teacher because of her honed abilities to instruct and inspire students.
3. We can spot a future success story for your child by simply observing YOU as a parent. A structured, disciplined home provides one of the most crucial factors in learning music. Moms and dads who schedule, organize and see that their children follow through on responsibilities are the wind beneath their wings. We teach. You oversee practice. Lost or forgotten books, late arrivals for lesson or poor practice habits are reflections of home. The child is a product of that.
4. Buying an expensive piano or the latest in keyboard technology will not make your child a better pianist. I usually suggest beginning with a used or inexpensive instrument until skills and commitment grow. Then an upgrade will be appreciated and cared for. Too many grand pianos morph into mere furniture! A man I know who plays beautifully could not afford a piano as a child. So he taped butcher paper to a coffee table, drew the keys in black marker and practiced silently on his imaginary keyboard. Once a week he actually heard himself play on a real piano at church before lesson time.
5. Trophies, awards, competition and recitals are not the goal. It's art, not sports. Some people don't do well in competition but are still excellent musicians. Why add unnecessary pressure? It focuses more on pride (sometimes of the parents) than
music.
6. The benefits of playing the piano stretch and improve your child way beyond music itself. The discipline of daily practice builds character and responsibility. The thought processes in learning piano also improve critical thinking and spacial skills used in math and science. Students who stick with piano lessons develop tenacity and good work ethics. Other instruments are easier after learning piano.
7. Playing piano will bring enjoyment for a lifetime. Unlike cheerleading, dance and sports, one's musical skills only improve right into old age. The investment reaps lifelong dividends. It's a therapeutic gift to yourself when you can work out emotions on the keyboard. Cheaper than a therapist too!
8. No matter how great your efforts to keep them taking piano lessons, if they quit, they will one day blame YOU! Most adults later say, "I wish my mom had not
let me quit!" They may even grow up to thank you if you keep them at it, but I never heard an adult say, "I'm glad my
mom caved and let me quit after the first year."
9.
Practice doesn't make perfect. Perfect practice does.
Since there are no perfect musicians, we strive for excellence instead. Perfectionists are bound to fail. I tell my students if they make a mistake in performance, to F.I.D.O. (
F
orget
I
t &
D
rive
O
n!) They learn P.U.P. (
P
oise
U
nder
P
ressure) Practice, however, is the key to learning to play piano well. That means what happens
daily at home
far outweighs what happens weekly at lesson!
10. We love what we're doing but love your kids even more. Well, actually I sometimes DO tell my students and parents that. But the teen boys aren't big on the mushy stuff so I use it as a threat.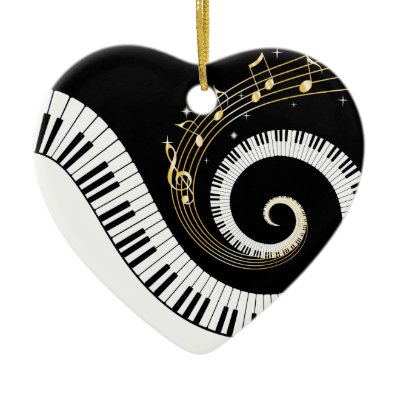 "Jaye, you better tell me goodbye or I'll kiss you!" He only tried that once.
Now I get a big smile and, "GOODBYE, Mrs. Henderson!" before he walks out the door.
We do all we can!